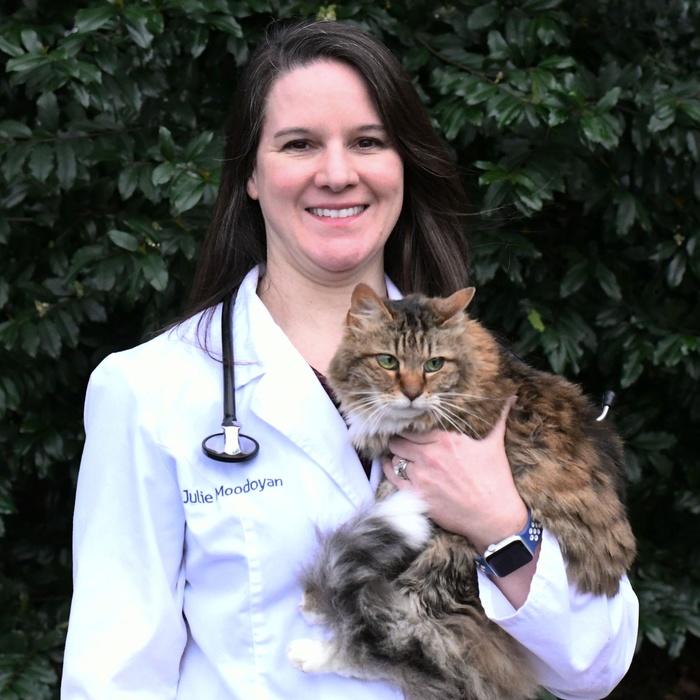 Julie Moodoyan, DVM
Dr. Julie Moodoyan is originally from Live Oak, Florida, but grew up all over the world as the daughter of an Air Force pilot. She received her Bachelor of Arts degree from Florida State University before attending the University of Florida College of Veterinary Medicine, where she graduated in 2001. Dr. Moodoyan particularly enjoys feline medicine and canine and feline dentistry. She and her husband, Michael, are the proud parents of 4 wonderful two-legged children: Ryan, Olivia, Judah, and Julian. They are owned by 2 three-legged cats, Bunny and Pi, and 1 four-legged Munchkin cat named Squishy. Bunny, pictured here, was the first cat that Dr Moodoyan ever performed an amputation on, shortly after she graduated from veterinary school. Bunny, now 17 years old, was diagnosed with chronic kidney disease in April 2018. With the help of a special kidney diet and a few carefully chosen medications she is enjoying a wonderful quality of life. In her spare time Dr. Moodoyan enjoys hiking, is an avid reader, and she is the treasurer of the local nonprofit animal rescue group, Companion Animal Rescue Endeavor, or CARE.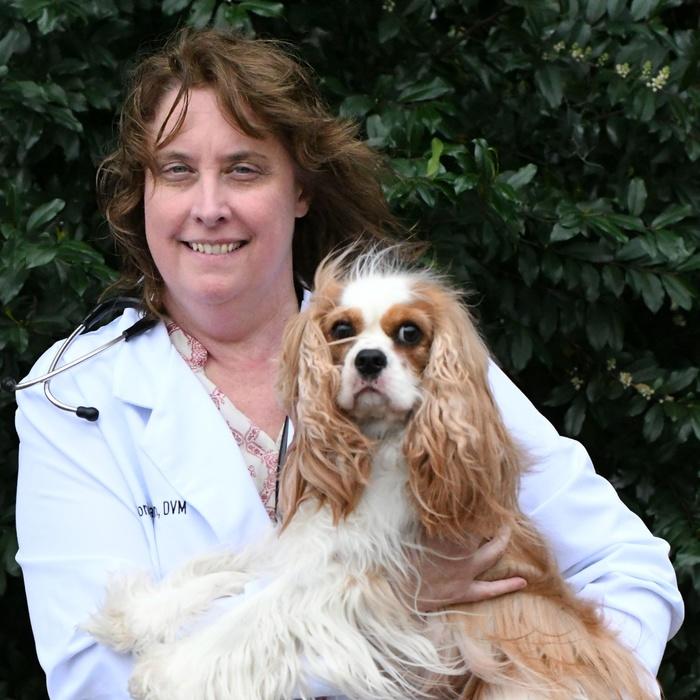 Sondra Brown, DVM
Dr. Sondra Brown was raised on a farm in Kansas and it is there that she began to develop the desire to care for animals and educate people on keeping their pets healthy. Dr. Brown received her DVM, as well as a Masters degree in Veterinary Pathology at Kansas State University. She has a strong interest in preventative medicine and loves getting puppies and kittens off to a good start in their new home. Dr. Brown has a soft spot for the animals we help with our Good Samaritan Program (CARE). The ability to rehabilitate sick or injured animals and find them a forever home is a rewarding experience. She has also cultivated a special interest in behavioral medicine. Though not a board certified behavioralist, Dr. Brown has taken upper level courses in behavior medicine to address behavioral concerns ranging from inappropriate urination in cats to aggression issues in dogs. Another area of the practice that Dr. Brown enjoys is emergency medicine, as she feels it is quite gratifying to be able to help pets and people in crisis. Dr. Brown's master degree makes her uniquely qualified to testify in cases of animal cruelty. Thus, Northwood Animal Hospital is often called upon in cases of abuse or neglect for Leon County and the city of Tallahassee's animal control agencies. Though this is not easy work to do, it is necessary and there is a sense of accomplishment when we can do our part to help alleviate suffering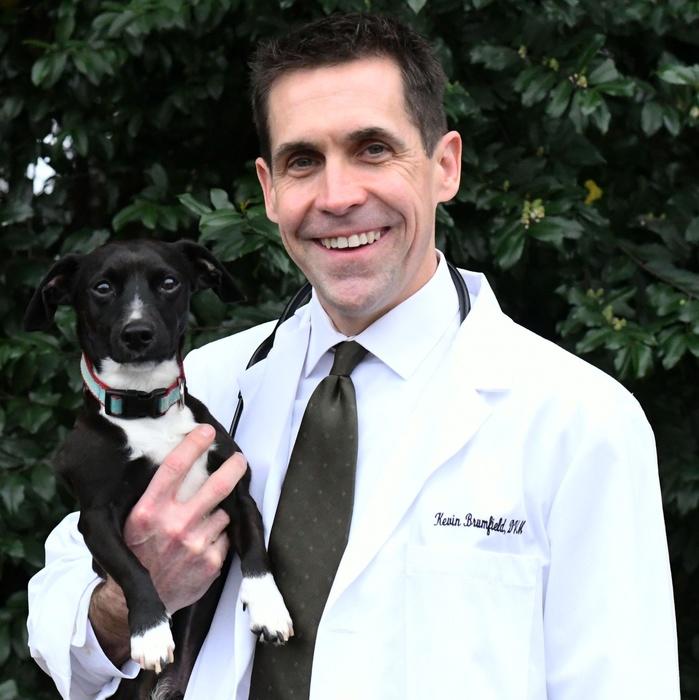 Kevin Brumfield, DVM
Dr. Kevin Brumfield, a 1997 Auburn University College of Veterinary Medicine graduate, is originally from Ocean Springs, MS. He has lived in Tallahassee since 1997 and is also is a co-owner of Northwood Animal Hospital. He is one of our surgeons, performing many advanced soft tissue and orthopedic procedures. Dr. Brumfield also has a special interest in exotic animal medicine, dentistry, dermatology, and emergency medicine. Outside of the hospital, Dr. Brumfield serves as an honorary board member on the Leon County Humane Society and is a founding board member of CARE (Companion Animal Rescue Endeavor). He also founded Rescue Relief, an annual fundraiser for Tallahassee area pet rescue groups, that has raised over $235,000 in donations since its inception twelve years ago. In his spare time, he enjoys running, triathlons, basketball, kayaking, and anything involving the outdoors. Dr. Brumfield and his wife Lauren have a teenage daughter. The Brumfield family also has two dogs, both rescues- Toby (a Lab mix) and Cooper (Dachshund/Boston terrier mix), who also happens to be a TMH Therapy dog.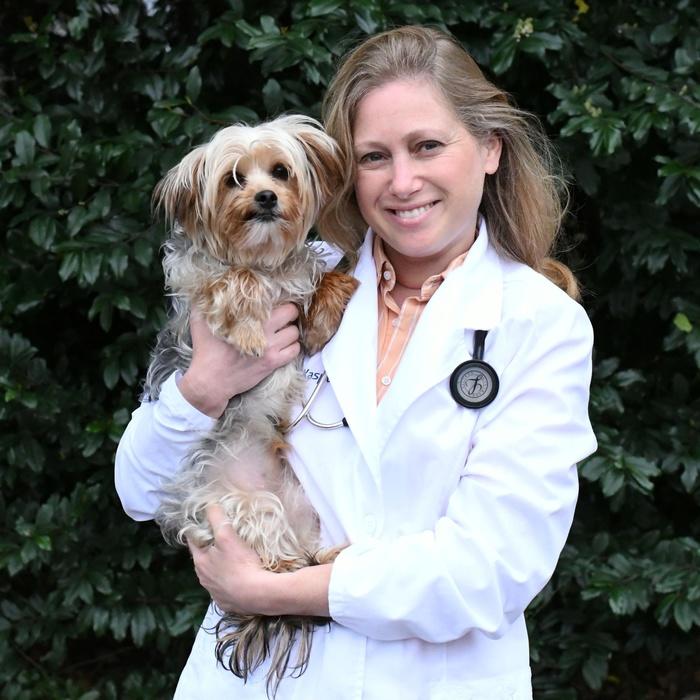 Sherri Kasper, DVM
Dr. Sherri Kasper graduated from University of Florida College of Veterinary Medicine. She has continued her education in fish medicine and obtained her Certificate of Aquatic Veterinary Medicine in 2018 and her Masters in Conservation Medicine in 2012. Dr. Kasper enjoys every day of practice, whether it's caring for our dog and cat patients or traveling to ponds and lakes to take care of fish. In the hospital, Dr. Kasper focuses on heart disease and abdominal ultrasound. She is happy to care for our feathered and reptilian friends too. Outside the hospital she has worked with Gulf Specimens Marine laboratory and volunteers to work with the AVMA committee on environmental issues. When Dr. Kasper is not working, she enjoys spending time with her husband, Robert and their teenage boys, Zachary and Asher. They enjoy taking their dog Zoey to the beach and playing with their 2 cats, Elsa and Kiwi, on the cat porch. Their farm is also home to several fish, chickens, and ponies.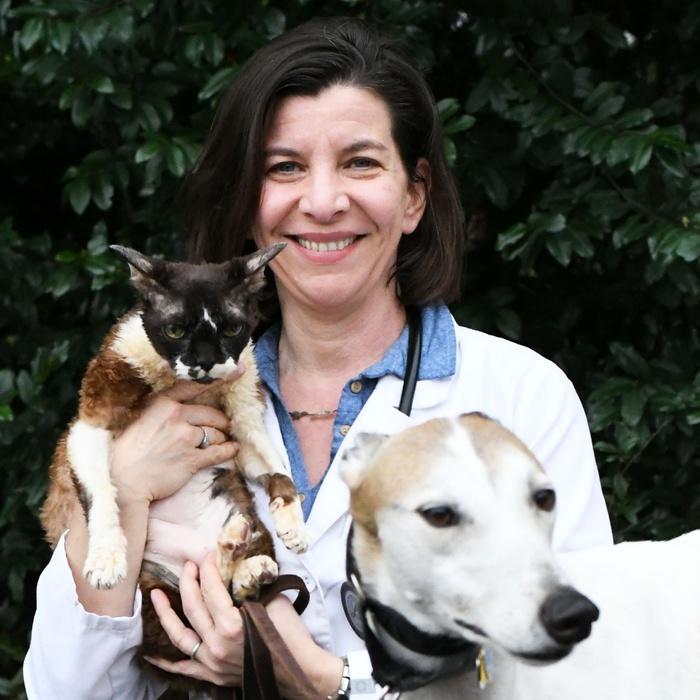 Alicia Smith, DVM
Dr. Smith graduated from NCSU in 2004 after starting her animal career in 1994 in a no-kill shelter in Boston. She started working at Northwood Animal Hospital in 2004 and moved to The Animal Hospital and Pet Resort at Southwood in 2012. When not at work, she can usually be found covered in paint, glue or dry-wall compound from her many adventures in home improvement. She shares her house with two hypoallergenic cats, 1 shelter dog, 1 ex-racing greyhound, 1 human child and her husband of 20 years (who loved her enough to find hypoallergenic cats).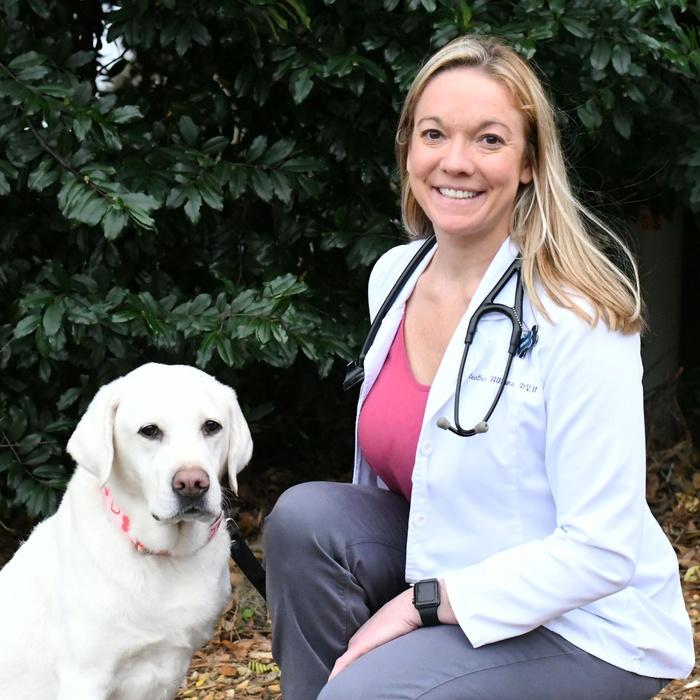 Heather Williams, DVM
Dr. Heather Williams graduated from St. George University in 2014 and has been with the clinic since then. At home, she has a son, a Labrador, horses and goats. She enjoys spending time with her kiddo, horseback riding, fishing, surfing, and working on her family farm.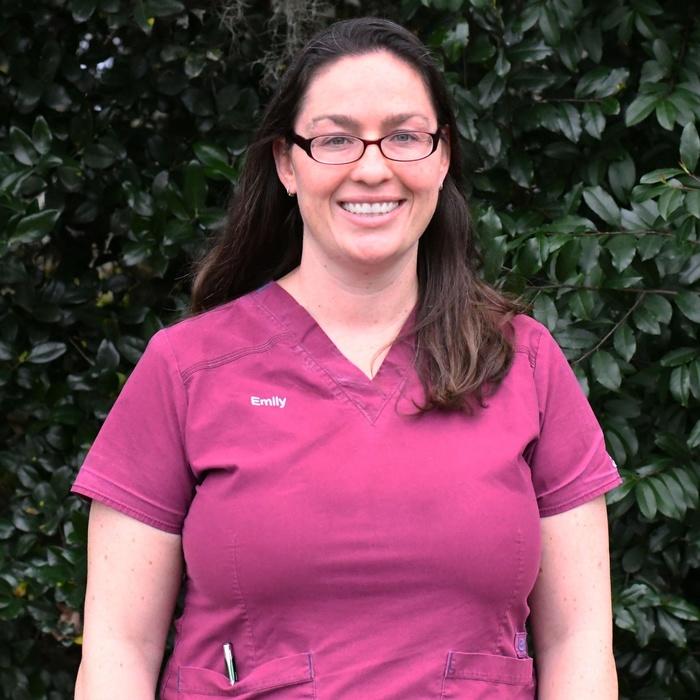 Emily
Emily is from Livonia, MI and has been a technician at The Animal Hospital at Southwood since 2003. She graduated from Florida State University with a degree in Biology and a specialty certificate in Marine Biology. She has two cats, a man, and 2 small people at home ( Nibbler – brown tabby, Inara – orange tabby munchkin, Jerris – electrical engineer, and Kora and Iris – the kiddos). In her free time, she plays ultimate frisbee and volleyball, and enjoys reading, camping, playing games, and watching football and hockey (go Red Wings!).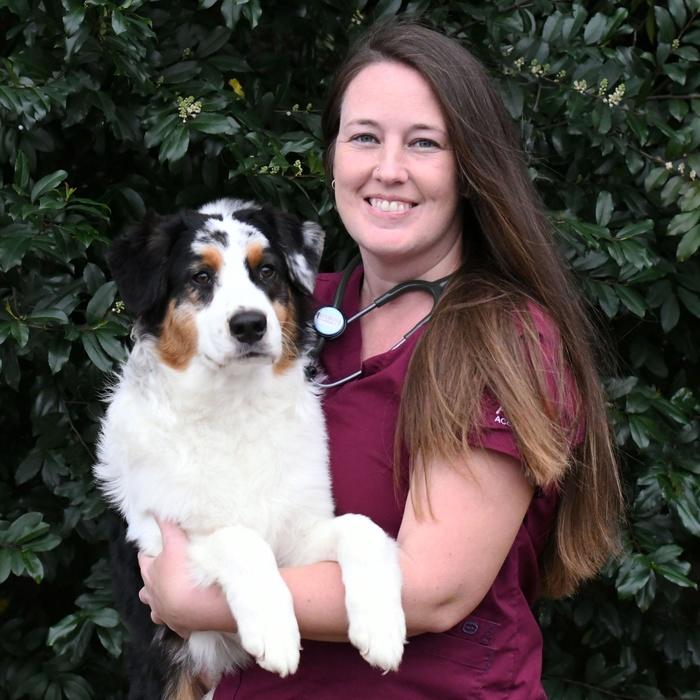 Erin
Erin, has been a veterinary technician in the Tallahassee area since 2003. She moved here from Missouri where she studied Animal Science at Missouri State University, earning her Bachelor of Science in 2001. In her spare time, Erin is an avid knitter and enjoys training and competing in multiple dog sports with her four dogs. She also has one budgie, four bettas, and eight other fish.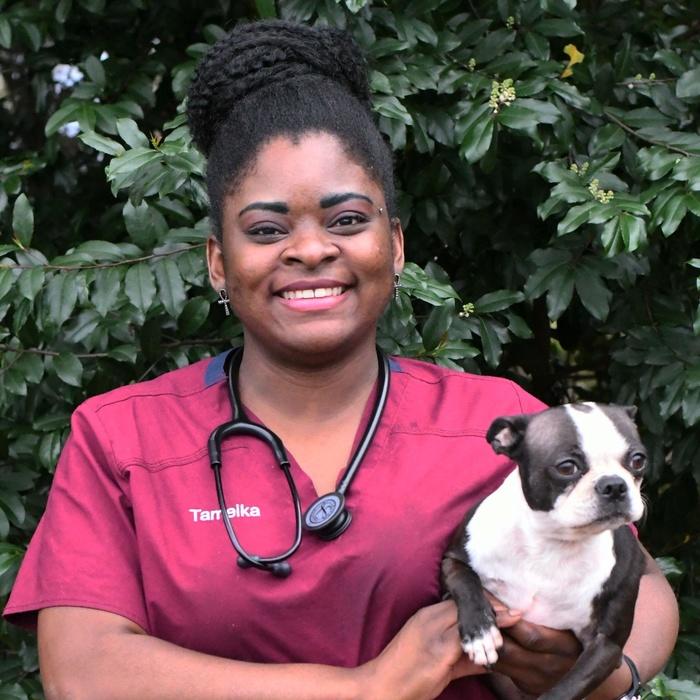 Tameika
Tameika is originally from Hattiesburg, Mississippi. She received a Bachelor's of Science and Master's of Science in Psychology from the University of Southern Mississippi. She worked in the mental health field for several years, before deciding to go back to school to pursue her "true passion" of veterinary medicine. She is currently enrolled in the Veterinary Technician program at St. Petersburg College and has 3 years of experience in shelter medicine. She owns one dog and one cat. In her spare time, she enjoys participating in outdoor activities, traveling, and spending time with her daughter. Her interests in the field of veterinary medicine include anesthesia, dentistry, exotics, internal medicine, and surgery.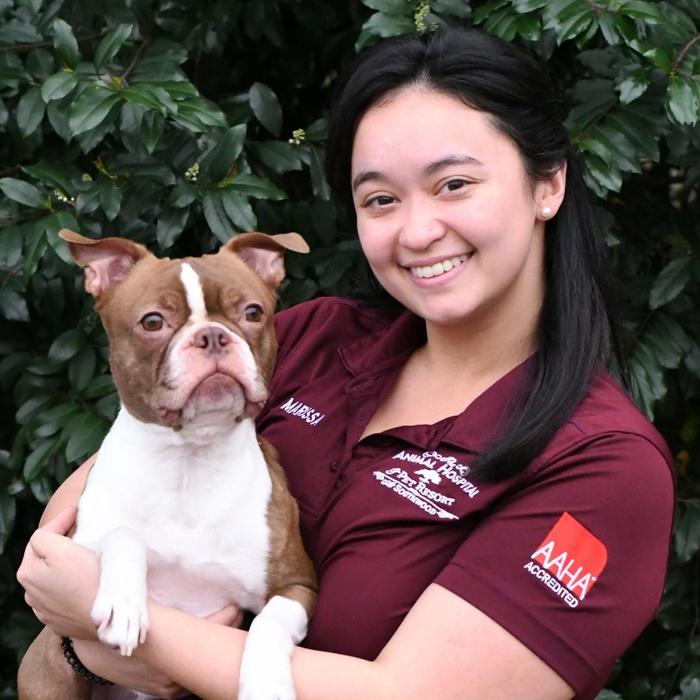 Marissa
Marissa is from Tallahassee, Florida and has been a receptionist for the Animal Hospital and Pet Resort at Southwood since August 2015. She is attending Florida State University and working towards a degree in Humanities. Marissa has four fur babies; two cats named Abigail and Basil, and the other two are Boston Terriers named Penelope and Levi. She is definitely a crazy Boston Terrier lady! In her free time, Marissa enjoys reading, doing yoga, spending time with family and friends, going to parks, nature trails and the beach.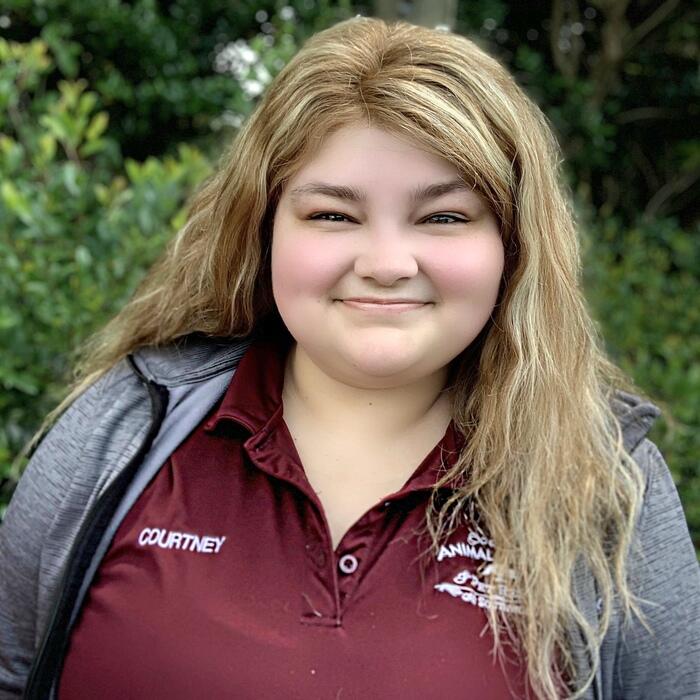 Courtney
Courtney has been with our CSR team since March of 2019. She's from Indianapolis, Indiana, where she studied zoology at Ball State University - Go Cardinals! She shares her home with 4 dogs (Bowser, Rico, Bodhi, and Auggie) and 5 cats (Posey, Ivy, Lily, Leo, and Sid). In her spare time, she enjoys taking day trips to the beach, practicing her makeup skills and watching football with her family - Go Bears!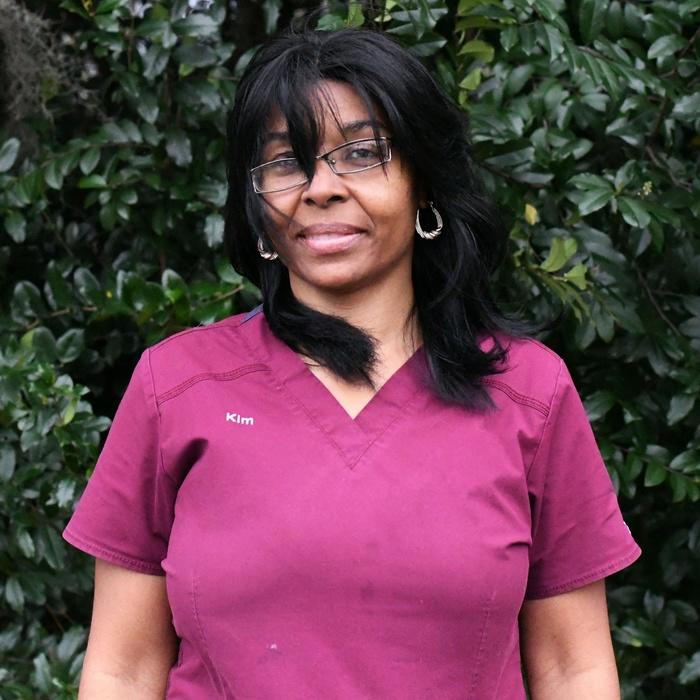 Kim
Kim, originally from New York, moved to Tallahassee in 1987. She has been with us since 2007 and works in the Pet Resort. She has one son and two dogs. In her spare time, she enjoys going to the movies.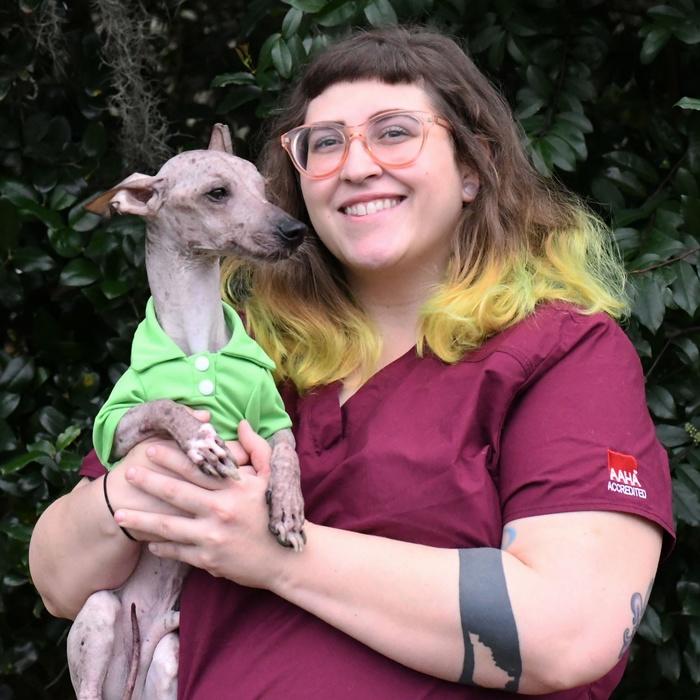 Lauren
Lauren was born in Louisville, Kentucky and moved to Tallahassee in 2009. She started working at The Pet Resort at Southwood in 2010 as a Resort Concierge. In her free time she enjoys reading, drawing, skating with the Tallahassee RollerGirls roller derby team, and traveling with her partner Crystal. She and Crystal have four dogs (Atwood, Bowski, Kerouac, and Woolf) and four cats (Damien, Donegal, Jerk-cat, and Shango).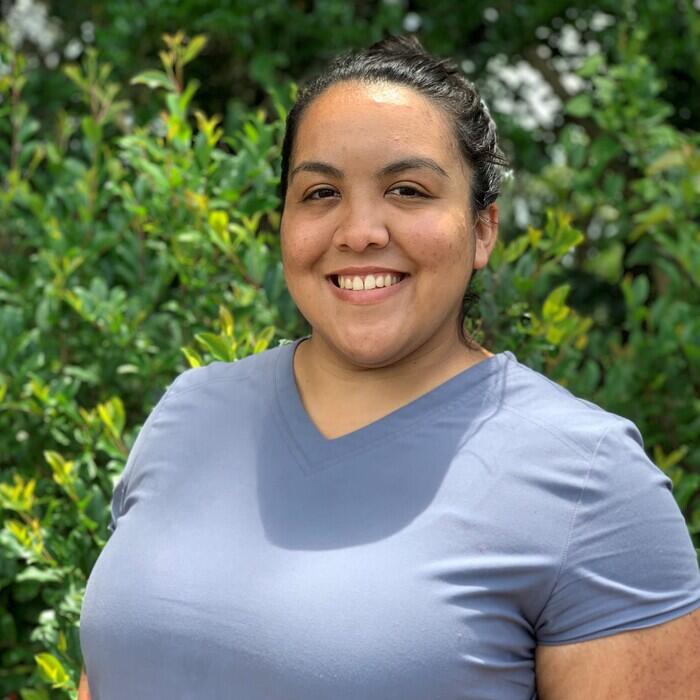 Laura